Back to Health Center Reviews
What Our Alexandria Patients Say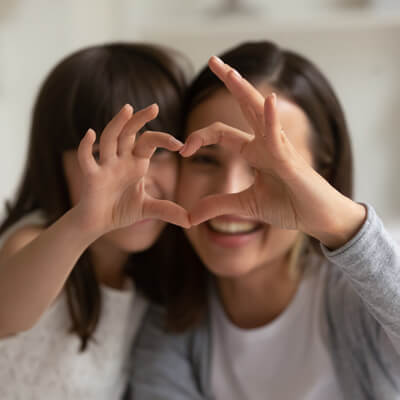 At Back to Health Center we love when patients share with us their feedback and comments after chiropractic care. Please read our patient testimonials below to see what other people have achieved through their tailored treatment plans with us.
Share your stories too! Click here to send us your feedback so that we can help to spread the word about the benefits of natural Back to Health Center care.
For more information, or to schedule an appointment contact us today.


Already Experienced Pain Relief
I love love love my chiro!! I came in with a lower back injury and within a week I've already experienced pain relief! The front desk staff is friendly and thorough, and my chiro is experienced, listens, and cares! I truly couldn't have asked for a better team!! Especially since I'm new to the area!! I definitely recommend them to anyone!!
-Bethany S.
Very Therapeutic and Professional
Right after the first visit I felt a big difference! The whole treatment process was very therapeutic and professional! The doctor understood immediately where my problem is and started the treatment right away!
-Agon X.
Absolutely Fantastic
I went for my first run today after having my hips adjusted yesterday, and WOW! What a difference! I felt amazing for the entire three miles and have much less pain and soreness than usual after running. Absolutely fantastic first experience at Back to Health.
-Lauren B.
Amazing from Start to Finish
This was my first chiropractor visit ever and I felt at ease in the office the whole time. Great music playing, the receptionist was very friendly and explained my insurance benefits to me, and Dr. Posner was amazing from start to finish. Looking forward to my next visits and even more improvements. Even though yesterday was my first appointment, Dr. Posner "cracked" away my one-sided neck pain that I've suffered for over a year with! It feels so weird to turn my head and not feel any pain – but in a good way!!!
-Jessica C.
I Can't Recommend Dr. Posner Enough
I can't recommend Dr. Posner enough. She is warm, open, welcoming, professional and confident in her ability to help. She doesn't recommend crazy treatment plans or extensive supplementation. She has treated both my daughters as infants and also me. She is the first chiropractor I've seen (and I've seen quite a few over the years, despite my nurse baseline skepticism) that doesn't go in for any of the gimmicks, quackery, or treatments of questionable efficacy. Every experience we've had in her office has been positive in terms of both outcome and interpersonal interactions. Dr. Posner, thank you for your care and commitment to improving our health and our lives!
-Nicole W.
Very Grateful!
Staff was very polite, listened, asked questions and was very thorough. My pregnancy was tough on my body and my little one was breech late in the third trimester. They provided me with written instructions and exercises to assist with my aches as well as encourage my baby to turn. My baby did turn and I was able to have the natural birth that I wanted. I am very grateful!
- Jaime N.
[/builder_notebox]
Modern Convenience
A modern practice using digital records making appointments easy and more importantly conveying accurate information to the practitioner, who is well qualified and experienced in her field. The results have been very positive to my overall health and wellness.
- Errol DeM.
Nothing short of amazing!
The extraordinary care that I have received from Dr. Shara at the Back to Health Center has been nothing short of amazing! I contacted the office after reading that my particular condition, stenosing tenosynovitis, (aka trigger finger/thumb) could be successfully treated with the Graston Technique. Before Graston with Dr. Shara I was experiencing catching, popping, & clicking in both thumbs. I had swelling from inflammation and was unable to do basic things like turn doorknobs, squeeze a toothpaste tube, or button & zip my clothes without pain. Both Dr. Angela and Dr. Shara were hopeful and encouraging. I was somewhat surprised, but thrilled, to see immediate improvement. After a few weeks my right thumb was nearly back to 100%; the left one was a bit more stubborn but still improving.
Graston is only one of the benefits that I've experienced at Back to Health Center.
Dr. Shara has helped me understand more fully how food effects my health. I had been actively adding anti-inflammatory foods to my diet. Dr. Shara has identified foods that cause inflammation and encouraged me to eliminate them. I am amazed at how much joint stiffness can be reduced by following Dr. Shara's sound advice.
During a visit I mentioned that one of my ears seemed to be closed up. Dr. Shara recommended that I try garlic oil, and I am pleased at how well it works. Dr. Shara helped me avoid a visit to my primary care doc and possibly the ENT specialist. Both of those offices had a 3 week wait; the garlic oil worked in about 3 days!
I am extremely grateful for the outstanding care that I receive from Dr. Shara, and I highly recommend Back to Health Center to anyone who is interested in improving their health through high quality care.
- Pam V.
Helped me tremendously and increased my quality of life
Dr. Shara is my first line of defense with anything that ails me. Following the principle that if the spine is properly aligned, the body will heal itself, I see Dr. Shara first whether I have sinus problems, back problems, digestive problems or tendinitis. She has helped me tremendously and increased my quality of life with her skilled treatment and caring nature. She is one of a kind and we are lucky to have her.
- Annie H.
It seemed miraculous.
Dr. Shara was a Godsend. I had tried everything to relieve my back pain: pills, diet, exercise, and chiropractors but nothing really worked. I was to the point where I couldn't even carry the lightest briefcase. Then a friend told me about Shara and after a few sessions with her the pain disappeared. It seemed miraculous.
- Patrick W.
If not for Dr. Shara, we would still be searching for answers.
My son, Michal has been battling a baseball injury to his pitching arm for two years. We have gone to two orthopedic sport surgeons and had an MRI. Both doctors agreed that he had a little tendinitis and physical therapy and rest would heal. Well after two years had past and he even skipped playing a baseball season, we turned to Dr. Shara. After six visits, she said that something is definitely wrong with his shoulder. Dr. Shara ordered an arthogram MRI which determined that he indeed had a tear to his labrum.
It is just incredible that we went to two highly recommended orthopedic sports doctors and neither one ordered an Arthogram MRI (where you inject a dye in the tissue to see if you have a tear).
Honestly, if it was not for Dr. Shara, we would still be searching for answers. Michal did have his surgery and we went with a surgeon that Dr, Shara recommended and the operation was a success.
Dr. Shara, is extremely personable and genuinely took an interest in Michal. She always followed up with email or phone call (I am still waiting for phone calls from the four other doctors we have seen in two years!). We were blessed to have met you.
- Paula H. (mom of Michal)
Dr. Shara relieved me of my pain!
I thought I died and went to heaven last Friday. I had such excruciating pain in my piriformis muscle (lower butt/upper thigh) area but after the first session with Dr. Shara I felt so, so much better.
This is the second time Dr. Shara has given me back my ability to enjoy my daily routine. The first time was lower back pain and over a course of treatment, Dr. Shara relieved me of it and it's been two years!
- Mary M.
The Pain Stopped Altogether
Prior to my visits at Back to Health Center, I've had constant neck and lower back pain. I sit in front of a computer most of the day for work (which affects my posture tremendously).
After my first visit to Back to Health Center, I noticed a significant decline in my back pain. It took only a few adjustments more from, Dr. Shara before the pain stopped altogether. I can't stop telling all my friends and family to make an appointment, it's really improved my back pain! Thanks Dr. Shara!
- Joseph E.
A Great Place to Get Adjusted
Dr. Shara's Back to Health Center is a great place to get adjusted. It's a fun, relaxing place to hang out and meet some of Old Town's friendliest, healthiest people!
Back to Health Center gets my respect for quality of care, timeliness of visits, excellent customer service, smooth insurance handling, and an overall good time!
- Kristen M.
Dr. Shara relieved the hip pain in less than 2 weeks.
On my first visit, I explained to Dr. Shara that I have always experienced back pain as well as I play a lot of golf. I thought that was the price you pay to play. Dr. Shara advised me that pain was not normal, and with proper back adjustments and stretching exercises, that I could play pain free. She even advised that I would play better.
Dr. Shara relieved the hip pain in less than 2 weeks. The back pain quickly disappeared as well, once I followed the excellent stretching protocols that Dr. Shara provided. I now play more often than I could before, – and I play better. Thank you Dr. Shara!!!
- Ken
Thank you for putting it all together for me!
I am so glad my husband suggested I come see you. I almost didn't come, as in the back of my mind, you would have been another doctor not able to help me. As I mentioned in our first meeting, I have been pretty miserable for the past five to ten years with chronic pain, exhaustion, digestive issues, etc.
You are the first person to take the time to really listen and evaluate all my broken pieces and put me back on a path to get them all back together! I can't believe that in such a short time, I am already seeing a turn around in my mental and physical health.
Thank you for putting it all together for me-recipes, vitamins, stretching with Roy, and chiropractic adjustments.
- Lori M.
I'm Finally Turning the Corner on My Condition
I've been dealing with chronic tendonitis in both elbows for about three years now. I tried laying off exercise, applying ice, taking OTC anti-inflammatory meds, and even tried standard chiropractic treatment (massage, ultra sound, electrical stimulation, physical therapy) for this condition, all of which provided little or temporary relief.
I started seeing Dr. Shara about two months ago for Kinesio taping treatment on both elbows. This special tape, when applied correctly helps to stabilize the elbow tendons allowing them to start the healing process. I have to say that I am finally turning the corner on this condition all due to Dr. Shara's expertise in this technique.
- Paul S.
You Have Saved Me From a Lot of Pain; Consider Me a Patient for Life!
I spent eight months in agony due to a sports injury to my hip. I could not walk a city block without having to stop and bend over to try to relieve the pain in my hip and lower back. I went to my general medical doctor and also to my orthopedic doctor. Each took x-rays, said I had inflammation and gave me a prescription to relieve the inflammation. I have always been very pessimistic on chiropractic procedures but was at about my last straw.
I did an internet search on chiropractors in the Alexandria area. When I reviewed Dr. Posner's internet site I read all of the testimonials. They seemed all pretty amazing. I figured I had nothing to lose. Immediately after my first appointment with Dr. Posner, the pain I had in my hip was relieved and it has not hurt me since. Dr. Posner and her staff are absolutely some of the friendliest and accommodating medical professionals I have ever worked with.
Dr. Posner is a complete professional, explains everything in detail, is very clear what may or may not work, and I am 100 percent sold on chiropractic from now on. I recommend Dr. Posner without any reservations to anyone with a condition similar to mine.
Thanks Dr. Posner, you have saved me from a lot of pain and consider me a patient for life!
- Dave D.

Back to Health Center Reviews | (703) 683-7771