Meet Dr. Katie Zimmerman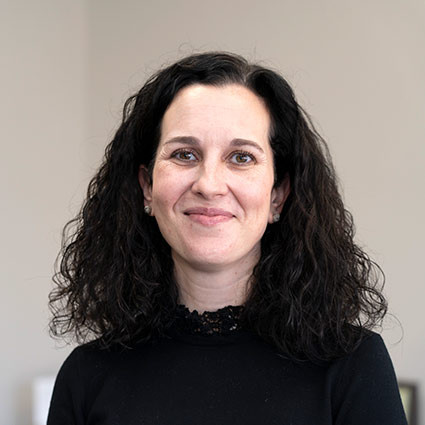 Dr. Katie Zimmerman grew up in Novi, Michigan, and has worked as a chiropractor since 2004. She received her Bachelor's degree from Central Michigan University and attended Logan College of Chiropractic. She is a licensed chiropractor in both Michigan and Virginia.
Experiencing the Effects of Chiropractic
Dr. Zimmerman became interested in chiropractic after an injury while running cross country and track her freshman year of college. She went to numerous doctors and had various treatments for her back and hip pain with no relief.
She eventually ended up at a chiropractic office, which dramatically helped and allowed her to function and sleep without pain. After taking several years off from running, she ran several half and full marathons. Following a ski accident in 2018, Dr. Zimmerman stopped running and now enjoys yoga, biking and long walks.
Caring for Patients Across the Spectrum
Dr. Zimmerman enjoys helping her patients live a healthier, pain-free life. She treats every patient as a unique individual. She is a certified health coach, and has a great interest in nutrition and lifestyle changes to improve overall health. Dr. Zimmerman also takes a special interest in women's health issues and is certified in the Webster Technique. She enjoys helping families reach and sustain their health goals through chiropractic care.
No Cracking, Popping or Twisting
If you're seeking chiropractic care that's gentle and low-force, Dr. Zimmerman uses the Drop Table Technique. With this method, a table that features drop pieces is used. Drop pieces are segments on the chiropractic adjusting table that Dr. Zimmerman lifts underneath the segment she's adjusting. Drop Table works well on the majority of patients.
Outside the Office
In her free time, Dr. Zimmerman enjoys traveling, cooking, reading and spending time with her husband.
Get in touch with Back to Health Center to schedule your appointment with Dr. Zimmerman!

Dr. Katie Zimmerman | (703) 683-7771