Back to Health Center Online Stores
Easy & Convenient Shopping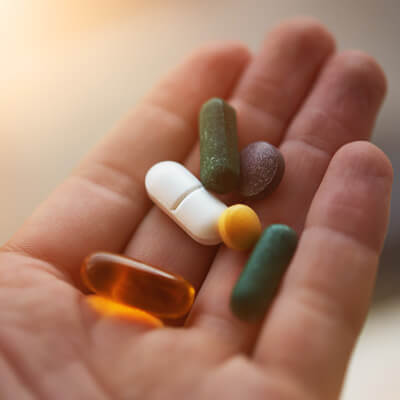 We are proud to offer real savings through our own Nutrafol online store. Nutrafol is the #1 dermatologist recommended hair growth supplement brand. It's easy to order clinically proven hair growth nutraceuticals and have them shipped right to your door. Get started today and target the root causes of thinning hair naturally through whole body health.
Wellevate, our online health store, is powered by Emerson Ecologics, the largest and most trusted distributor of professional grade vitamins and supplements in North America. This partnership with more than 300 brands allows us to offer over 20,000 products: from daily supplements and vitamins to seasonal skincare and organic snacks.
Product Recommendations
The Avocado Mattress
The Avocado Mattress is an all natural mattress featuring GOTS organic certified latex, GOTS organic certified wool, GOTS organic certified cotton and up to 1,414 pocketed support coils. No polyester, polyurethane foams or toxic fire retardants are used. And the Avocado Mattress is vegan, because it is made without wool. It's safe, and non-toxic for healthy sleep. Eco-friendly and sustainable. And it has a 25 year warranty.
Reach out to
Back to Health Center
today for more information about how to choose the best products for you!

Back to Health Center Online Stores Old Town Alexandria VA | (703) 683-7771