Sound Wellness in Alexandria VA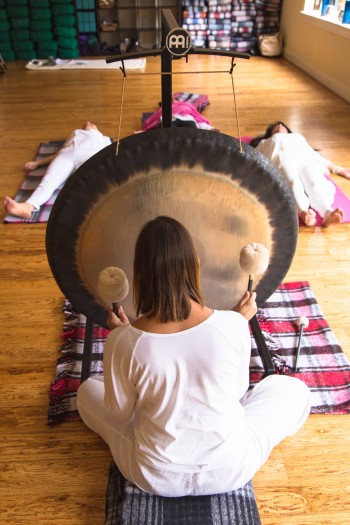 The gong has been used for thousands of years for ceremonies and healing.
Gong sound meditation can offer physical, emotional and spiritual healing through deep relaxation, cleansing the subconscious mind and stimulating the glandular system.
It is a type of sound therapy fondly named "the smart person's meditation" as it can bring the mind to a neutral state but only requires you to be open and to allow the sound of the gong to wash over you.
Participate Individually Or As A Group
Group classes focus on deep relaxation while private sessions are designed to target the needs of the individual client.
Cost
$120/session or package of 3 for $300. 10% discount for seniors, students and members of the military for individual sessions.
Email Monique Derfuss for an hour of deep relaxation: yoursoundwellness@gmail.com

Sound Wellness Old Town Alexandria VA | (703) 683-7771