Hospice Massage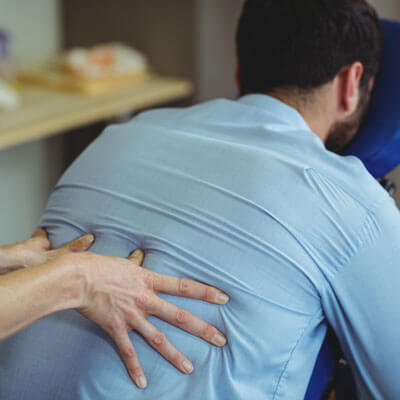 Hospice massage is geared toward providing those with critical illness or disease some relief from their suffering, to ensure they are as comfortable and content as possible.
Patients in hospice care often have a variety of issues to deal with—physical and emotional. It may decrease anxiety, agitation, pain, and joint stiffness, while increasing overall relaxation, which may improve their quality of life.
One-on-One Care
Human touch is important when you're going through trauma. It's soothing and provides comfort, especially when people are in pain. Knowing there is someone close by who knows what you're experiencing, and is trying to help relieve some of the stress inherent to the situation, has a profound impact on the patient's well-being.
Shalicia, our therapist, gives patients their undivided attention, which supports them mentally and physically. Care is much slower and gentler, adjusting to the patient's tolerance. There will be times when regular touch is too much; she's skilled in adjusting her technique to meet the patient's immediate needs. Providing comfort, without doing harm, is our primary goal.
Benefits
Relieves stress on the body—medical therapies often take a toll on the body. Sessions are a gentle, effective way to reduce stress.
Physical touch—something as simple as a scalp or foot rub—can be relaxing.
Medical stabilization—therapy may reduce blood pressure, stabilize the heart rate, and stimulate the release of endorphins. Patient feels cared for, which increases relaxation.
Soothes their fear—dealing with the finality of their condition often creates fear and depression. For the moment, massage provides a soothing, comforting presence for the patient.
Improves circulation—therapy relaxes the muscles and soft tissues, increasing circulation, which has a direct effect on pain levels in the body.
Improves sleep—promotes relaxation and loosens the muscles to promote more restful sleep.
Relieves anxiety—treatment reduces stress and helps with emotional balance to relieve temporary symptoms of anxiety and depression.
Palliative care patients with chronic diseases, such as cancer and rheumatoid arthritis, have also shown a significant decrease in pain, better range of motion, less fatigue, and less anxiety and depression after receiving therapy.
Self-Care Is Important Too
Shalicia often suggests that family members of those in hospice care can benefit from massage as well. Caretakers, in particular, deal with stressful situations on a daily basis. Self-care is important.
Is Hospice Massage Safe?
Yes. We would not give any therapy without the doctor's approval and treatment guidelines. Our goal is to improve the patient's well-being; we'll never do anything to harm them.
Find Out More
Our staff is ready to answer any questions you may have about hospice massage. Call us today at (703) 683-7771 for more information.
CONTACT US »

Hospice Massage Therapy Old Town Alexandria VA | (703) 683-7771